J.F. Boente Sons, Inc
Bulk Oil
Harvest is just around the corner call for fuel and oil pricing 217-854-3164
Chase Jeager - (217)-313-4868
We offer tanks, pumps, and equipment for leasing!
Rhino Tuff Tank: 80 and 120 Gallon Oil Storage Tote for Lease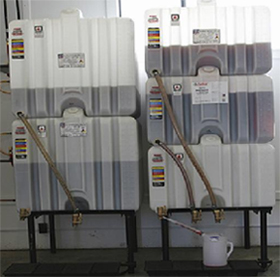 Oil Brands
Guardol 15w-40 Semi Synthetic
Fleet Supreme 15w-40
Formula 500 Hydraulic 68
Shell Oils (55 Gallon Drum)
Rotella T 15W-40
Rotella T 30
Rotella T 10W-30
Phillips 66 Oil
New Line of Phillips 66 branded oil available. Please call for pricing.
Gear Oil
Spirax 80W-90
Antifreeze
Shellzone
Transmissions
Donax TD
Rotella T 15W-40
Rotella T 30
Rotella T 10W-30
Hydraulic Oil
AW (68,32)
Tellus (68,32)
You could even uncover a large number of totally different approaches to market these
fake watches
. Marketing and advertising these to retailers, with other wholesalers or
tag heuer replica uk
and also you will also sell them straight to the finish user. I've sold China Watches diversely at diverse regions of my whole life. The rather very first time I sold
breitling replica
I had been two decades old. I acquired a little substantial level of watches at a bargain value and that i sold these to
rolex replica
watch repair center in North park, California. I only were built using a quantity of watches and that i doubled my income. Not too long ago I'd a distribution small business with
swiss replica watches
. My salespeople serviced supermarkets with novelties and that i had the thought of selling watches to many people accounts. I visited a sizable trade occasion in
rolex replica sale
and obtained a few cases of replica cartier watches.